Hard times or weariness in relationships is like a sandpaper being rubbed on a fresh wound and you wouldn't know whether to plaster it or just let the fresh air heal the wound.
At one point or the other we all face a wide range of ups and downs in our relationships. Nothing unusual there if you experience a difficult period, especially when illness or financial worries have pushed you in a catch 22 spot. Marital hiccups are though known to run high and could make a mess of your relationship any time sooner than you could have guessed.
One foremost problem for disconnect is gradually disappearing physical intimacy and whenever that happens, troubles mushroom. We tend to forget that level of desire wax and wane throughout life for each one of us but despite that most happy couples retain a strong intimate connection throughout their lives.
Another sign is fading communication between partners. Poor communication tends to feeds on itself. There are couples who have been married for decades and still confide in one another each day. Significant problems begin to rise the moment either of the partner realizes that he or she no longer wants to share anything and everything with his or her partner. Connect simply wanes away if neither sets out to resolve.
If you are in a passionate relationship, it probably is a healthy one and certainly wouldn't want this to happen to you. But then do you really know what this 'Healthy relationship' is all about, especially when everyone is so different and everything changes with time? No relationship ever remains the same as before. Not even healthy relationships are free of scars. Problems, fights misunderstandings are thick on the ground but getting rid of them and looking after each other's back is what makes it so pink.
You wouldn't know when the toxicity crept in?
Given few exceptions we all are wired to be wanted both emotionally and physically. Life seems better shared but like most other things in life worth having, relationships too need efforts to stay intact. After all none of us, not even our parents are perfect and oddly enough neither do they see us as perfect. It's the mood, faults and quirkiness that tell us when to start learning and when to adapt; just as much we expect others to learn the same for us. And it's worth it!
Have you sensed of late that your attentiveness has turned somewhat toxic? Your terms of endearment are always ending up in upsetting someone. Unintentionally you are rubbing your partner the wrong way and you feel that your relationship has become mired in bitterness. Your connect has mutated into something that has the potential to hurt you both.
This could be emotionally draining and infrequently physically damaging. Look back!! It seems that the truth has evaded both of you for it always takes two to have a toxic relationship.
On the other side, a healthy relationship shares desire for each other's happiness though there may be brief periods of discontent. After all we humans are not that perfect but not always everything is necessarily lost.
Slandering is how the things first began to turn ugly
This is when you feel that your relationship has become all screwed up. "I'm just kidding. Can't you take a joke?" This is a contemptuous disapproval of your thoughts and actions or at least that's how you could make out. Gradually this vilification turns public. You are often told that you are lucky to have them as a partner, that no other man or woman would really want you. Your self esteem is on a down slide and you can feel the control of this relationship slipping out of your hands.
Frayed temper takes the center stage
Controlling by intimidation or 'hair trigger' temper is a classic example of how things could worsen and leave you peevish. This "walking on egg shell" fear never leaves for you will never know when and what will make your partner explode in rage.
Emotionally abusive partners rarely show the flip side of their selves to the outside world, meaning they revel in being frequently thought of as a pleasant, easy-going person whom almost everyone likes.
These salvos of bad nerves are the first signs that your relationship has turned sour and everything is just not working out fine.
Guilt trips are no longer infrequent
You are lucky to have evaded them so far for these could leave you sad and conscience stricken. It's good for your relationship if your partner has not encouraged you to feel guilty any time you do something he or she doesn't like. Feel lucky if he or she hasn't got someone else to convey their sense of "disappointment" to you so far.
For those who are prone to remorse, anything or anyone who frees you of guilt is most desirable and this very emotion leaves a powerful means of control in the hands of your partner, parent or friend, to get what he or she want.
Reaction goes overboard
Did you ever tried telling your partner that you are unhappy, annoyed or even hurt with something that they did and somehow it is you who is taking care of their anger?
If it is so, then you are comforting them instead of getting it for yourself. Unknowingly you have readied yourself to 'cover the trench'. Perhaps you are being too sensitive. Or perhaps you have faced a more calculated apology; "Do you love me?" and have decided to relent because suddenly the criticism is replaced with comforting admiration.
Trust me, staying in a relationship this way is no better than like paying $1,000 for a candy bar without getting much for your investment. Its one-way nature and you usually end up feeling like you have never done enough for either of you.
Overdependence is now infuriating
Oddly your partner has turned passive and you are taking most of the decisions for the family, from where to go to dinner to what car to buy. Not making a decision has the advantage of not being responsible for the outcome, especially if turns out to be a 'wrong one'. You chose a movie or restaurant they didn't enjoy. You chose to spend the weekend with your parents and your partner goes along but doesn't speak to anyone for two days. The distress is inching in and you are unaware of it.
If you feel your relationship is slowly wearing in, you have given away the control to passivity.
Possessiveness is endearing
This certainly is bad news. Jealousy steers suspicion and comes to play the first fiddle in no time. Your partner is checking the odometer in the car to make sure you haven't gone somewhere you "shouldn't," You are faced with awkward interrogations if you stayed late at work. In short life feels miserly while your partner sees herself or himself as possessing you.
We all love the sweetness of certain words. Good times and challenges ring bells differently for different people. Even if you find yourself in a tough spot, take heart for great things do not happen by chance.
Here's how you can fit in your connect and breathe some fresh air to ease your sourness!!
Be together more often
Your relationship is jinxed because none of you chose to spend enough time together. May be conflicting work schedules or long distance relationships have made it more of a struggle to stay patched up. It's time to make time for each other as much as possible. Plan a date or may be a Netflix night once a week. It could do wonders to your kinship!!
Figure out who raises the storm more often and fix the grudge
A relationship can either bring out the best or the worst in us. Are you in a crappy mood when you are with your partner? Have you noticed that your partner is gradually becoming more and more depressed? It's time to reflect back on you and your partner's behavior and find ways to mend it.
Hang on to your conviction
Trust is anything and everything. Trust means you know for sure that all your problems will work out soon and your partner will always watch your back in tough times. Even when you know that the spark is fading, trust is what will bring you two back together.
Take a trip down the memory lane
Once riding the storm, it's always easy to feel indignation for your partner. If you want things to straighten out, it's time to start feeling more positive. And the easiest way to do this is by remembering the good times you had spent together. The good times can mean anything. Even choosing what you love about your partner can also bring positivity. It would do some good to remember that you always get what you put out.
Never quit loving
This is easier said than done. You could be mad at your partner or feeling awful. But it isn't easy to let go of the flame even if you are going through a rough patch. Small gestures like "good morning" and "goodnight" text messages could keep love alive. Recall the time when you felt mad in love. It's time to relive it . Go out on little dates or do things you did back then.
Let ears do the talking
You have a lot many things on your mind and you hasten to spill it all out on your partner. But this may not be a good idea as you think. Instead stay open with your ears. Let the other person talk first. Who knows, maybe your partner already knows the solutions to your problems. Surprises are not so hard to come by.
Keep the attraction alive
These are bad grumpy times and the last thing you may think about is sex. But you'll be shocked at how many problems it can solve. Intimacy and attraction is what could truly help you to re connect and re-ignite that spark.
Pull together and make it work
Even if you love each other, things won't work unless you both want them to. Each of you will have to agree that you'll do what you can to improve and help this relationship to work. Pull the plug yourself if you think your partner is too discouraged or work-shy.
Let bygones be bygones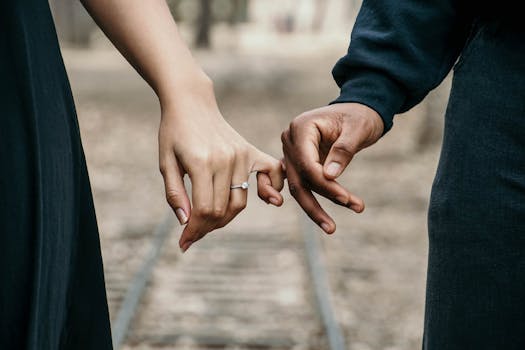 Don't misunderstand indulgence! Forgiveness does not free you to mistreat or misbehave with someone. It makes you accept what we all are doing the best we can. When we disappoint or hurt each other it's not because we want to. Surely if we knew better, we would do better. So let go of all that that has hurt you in the past and begin creating memories that will last you a lifetime.
Let go of the ache to fix or change
The key to reviving a gasping relationship is to fully accept the cardinal truth that 'you cannot change anyone except yourself'. The sooner you realize this as an inseparable verity, the earlier you will begin to heal and grow together.
Be good as your word.
Relationships struggle, when trust weakens. When you say you will do something or share everything, your partner will trust that as a truth. It's fine if you decide to turn around but let your partner to catch up with you. Take your time and your partner will change and grow with you.
Daydream together
Relationships weave lives together but life's logistics always catches you up for a grind. Take a day off and have blonde moments. Explore, plan and reach out to each other to live out your dreams. Be grateful to each other for having made your life easier and better. This could be your moment to turn a corner in a struggling alliance.
We all long to be loved and accepted for who we are and how we are. It's only when we feel that we are not ashamed or disappointed in each other and choose to change, life begins to come out of disuse gradually.
After all no relationship is perfect. It's no big deal to overcome your sorrows so long as there is love and the desire to make it work. You just need to step out of the box.
And above all, stay curious, celebrate each other and never choose to let go.